Welcome!
SeekingSitters membership is valid nationwide. Each SeekingSitters member is provided with an efficient online account providing the ability to manage your home location, make a sitter request, view the babysitting team and set sitter preferences.
A local owner is always available for your needs. Local owners work to make sure that the most qualified and reliable sitters are available for your sitting needs. Community is important to SeekingSitters and each local office is actively involved in their community.
Thank you for the opportunity to help your family with your babysitting needs.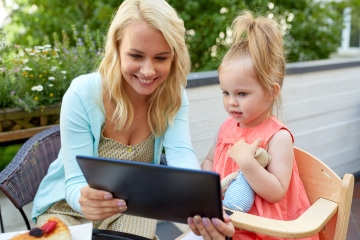 Meet your Sitter
I personally work for you to find the best sitter match for your family. After the sitter is assigned you can meet her virtually and even chat online to ask questions or give details about your family.
Our goal is to make the entire process as seamless as possible for you and we handle the rest!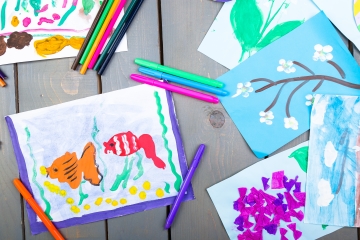 Activities and Fun
Your sitter will arrive at your home with activities and games prepared for your children's preferences and ages. We have seen how exciting it is when the professional sitter arrives on your doorstep with their bag full of activities.
When you book a regular event, talk to me about preschool and school aged activities that can be purchased on a monthly basis.
Service Areas
FAQ
Last Minute Services
SeekingSitters service is designed to help your on-the-go family! Over 40% of weekly filled requests are made last minute or with under 7 day's notice. Your monthly service fee will be activated at the time of the request.
Booking and Cancellations
A non-refunable reservation amount will be charged at the time of the booking. This reservation amount is applied towards the final job total. 48 hours prior to the event, the full fee for the scheduled event will be charged and cannot be refunded after this time.
A cancellation fee will apply for any event that has been scheduled with a professional sitter.
Gratuity
Gratuity is not required but is highly suggested. The amount is at the discretion of the member.
The gratuity can be added directly to the ticket at the end of the event.
Payment Method
In order to help ensure the validity of our families, SeekingSitters only accepts credit or debit card payment for all babysitting services. Credit card accounts must be in the name of one of the SeekingSitters member and registered to the address of the babysitting event.
Please note that all transactions are processed through SeekingSitters online payment processing vendor, OBT (Online Business Transactions) and your credit card statement will reflect OBT 1(800) 557-5189.
Extended Driving Area
A $10.00 destination charge per event applies for families in the extending driving area and the fee is paid directly to your sitter. This is not a mileage compensation.
Please contact SeekingSitters regarding details of extended driving areas. All driving arrangements must be made directly with your sitter.
Overnight Babysitting Help
SeekingSitters can accommodate just about any situation that you might need babysitting help: Overnight stays, Weekend help, Sitter accompaniment on vacations.
Please contact SeekingSitters Inc. for information on pricing and sitter availability when you need extended babysitting help.
Group Events
Certified Sitters can be scheduled to help ease your special event by caring for the children so the adults can relax. The website has an easy registration process for no additoinal charge. Sitters arrive with activities for the children or can coordinate with your event planner. Weddings, Conferences or Parties are just some of the ways to utilize group event services.
Contact SeekingSitters to set up your group event registration.
Member Testimonials
What a fantastic service! I was a little apprehensive at first, but decided to try out the service, as I was in a bind, and could have canceled if the feeling wasn't right.  To my surprise my first sitter was AWESOME.  I have since used the service many times and every sitter that has arrived to watch over my children are as if they have been hand picked me!  Thank you SeekingSitters for offering a Great service, with an IMPECCABLE group of girls!
"We love your girls! All of them have been an absolute joy and I feel so comfortable leaving my daughter with them. She has had great experiences with each of them. She's always happy when I leave and seems to have had a great time while I'm gone. Everything is always in order at home! I am so grateful to have found your service. I really struggled with the whole babysitter deal until you came into our life."
I just love SeekingSitters! The girls are great and I feel comfortable with leaving my little boy with them. My husband and I are new parents and we don't have any family around. So finding a babysitter or someone we trusted to keep our little boy was always difficult. We read about SeekingSitters in a Carolina Parent Magazine and we decided to try them out. At first we were a little hesitate because we were not use to leaving our son with anyone other than our normal daycare provider. When the sitter came in she automatically took to our son and made us feel comfortable. She was also very knowledgeable of different child care methods (soothing techniques, various games & activities, etc...) My husband and I are finally able to have some couple time!
Thank you SeekingSitters! As a new mom with a newborn, my fears of having someone sit for him while I returned to school were incredible. SeekingSitters is very professional, friendly, attentive, and patient (even with me as a worried mom :-)). We are very happythey arecaring for our baby boy. Thank you!
I want you to know that your service is really an asset in our community. I am reluctant to leave my children in the care of someone I do not know, but your service, with background checks and someone who cares, helps to give me a level of confidence.
"Our lives were completely unmanageable - my husband and I felt stretched literally in a triangle, as we work in two different cities, 20 miles away from home and from each other, leaving one of the children at school in our hometown (with a 5:30 pickup time!). I happened upon SeekingSitters, signed up, and the following day met our sitter, a wonderful woman named Christine. She has ever since then been keeping the chaos at bay by picking up both the kids from school two days a week, playing with them and getting them dinner, bathing them and nurturing them until we get home from work. Then the time we get with them is pure quality time, and they are perfectly happy and love her! Last minute changes have been handled with a super easy-going approach, and I am amazed at how beautiful everything looks when I come home - what an amazing feeling to not have to hit the 'second job' of dinner, dishes and picking up! I have recommended this to all my friends, even for just a once a month date night. It is well worth it to be able to step out or get other things done knowing your children are in excellent hands. Thanks for keeping us sane, SeekingSitters!"